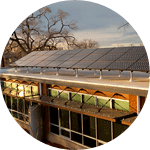 ARCHITECTURE
The Design Group's practice has focused on collaborative community projects. Our inspiration comes from working with peer professionals with sensibilities similar to ours – who understand the power of great places and who take joy in participating in the process of creating great places. Our clients' goals are the framework from which our creative process emerges. We do not see client needs as restrictions or barriers, but the true foundation that great Architecture is built upon. We have dedicated our careers to projects that create spaces greater than themselves to connect and enrich communities.
Our work is not based on stylistic whims but derives from the culture and context of the building's location. Our designs engage the landscape to make buildings a part of that space. We use our knowledge of nature as a guide for responsible, energy-conservative solutions.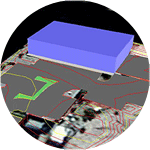 CIVIL ENGINEERING
The Design Group's Civil Engineering project portfolio includes healthcare campuses, office buildings, schools, retail and office complexes, residential subdivisions, public infrastructure improvements, helipads, large scale drainage and erosion control structures, and much more. We collaborate with our in-house Architectural and Planning + Urban Design studios – developing site plans, grading and infrastructure plans, master plans and sector development plans.
With our past civil experience we are well-prepared to complete all sizes of projects from the single office building to a new hospital with new or modified roadway access requirements. Our one-stop approach offers our clients comprehensive solutions to their site and infrastructure design needs.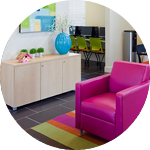 INTERIOR DESIGN
Appropriate interior environments are essential to efficiency, growth, productivity and creativity. Interior design creates the look and feel of spaces as well as conveying the vision and intent of the owner and user. Beyond providing solutions to functional issues, determining the way to best utilize space, and mirroring the clients' values, culture, and brand; the end result should also make sound business sense. We strive to create lasting aesthetic quality with sustained functionality that lift the spirit and emotions. With each project we incorporate the latest innovative technology and contemporary trends while remaining responsive to social, historic and sustainable conventions and traditions.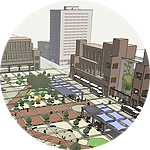 PLANNING
Our team's Planning and Urban Design project portfolio includes significant public and private sector projects, from large scale new development and urban infill to smaller scale institutional campus planning. The projects include master plans, site development plans, neighborhood plans, site development feasibility studies, infill housing and retail projects.
We bring an exceptionally talented multi-disciplinary team to every planning and urban design project that includes architects, planners, graphics specialists and in-house civil engineers. This provides the client with a one-stop professional service that promotes an efficient, responsive and cost effective project delivery process.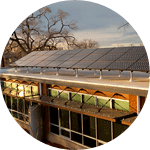 SUSTAINABLE DESIGN
The Design Group integrates sustainable design principles that improve building performance and quality of life. We are LEED® Accredited Professionals that offer our clients responsible, cost-effective solutions to the ever-increasing challenges of energy and resource conservation. The use of recycled materials in construction, reducing waste during construction, and achieving an energy efficient building are three critical areas in which we have brought increased value and quality to our projects.
Our award-winning designs include the first LEED® Platinum certifiable Neighborhood Development project in New Mexico; and the first major municipal building ground source, geo-thermal heating and cooling system at Rio Rancho City Hall – saving the City of Rio Rancho a significant amount in energy costs.